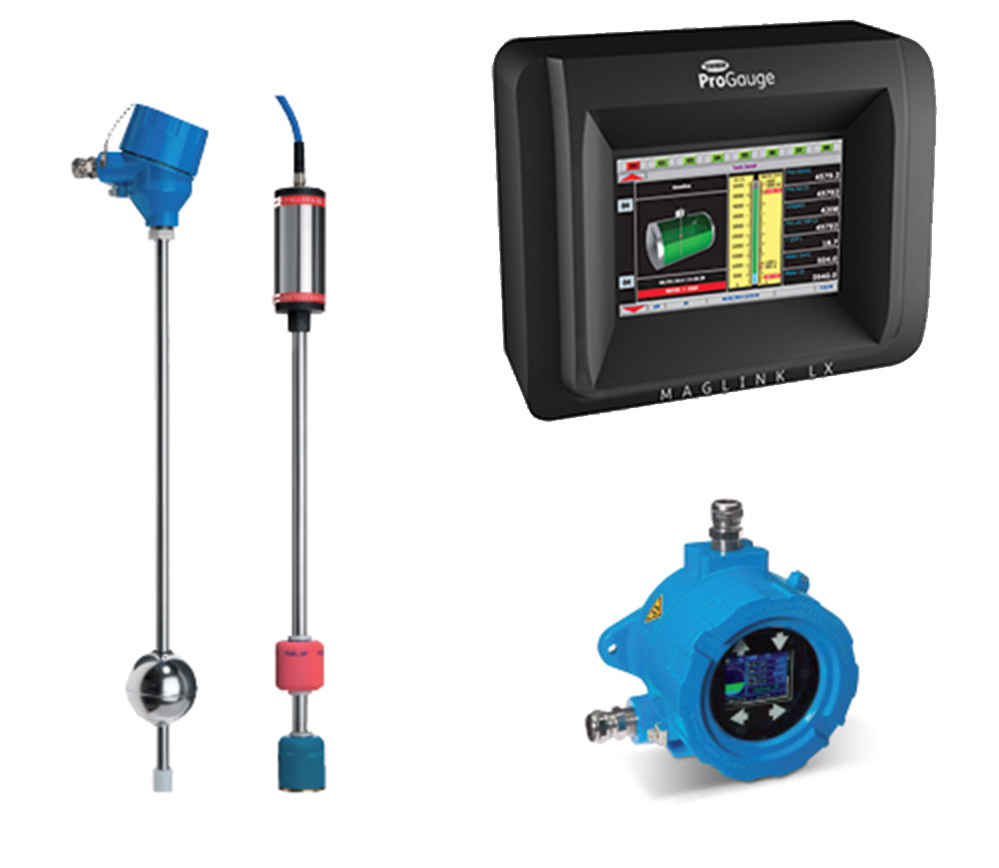 The system is based on magneto strictive probes plus display console.

Probes:

Intrinsically safe, these probes are made of rigid stainless steel to provide a quality, durable solution. Using magneto strictive technology, they are highly accurate and suitable for all types of fuels, including LPG and AdBlue®.

Console:

When it comes to choosing a console, we have a wide variety of options to select from. Available for groups of 2 to 32 tanks, our Maglink consoles offer flexible configurations for use in a variety of fueling set-ups. An easy-to-follow user interface quickly guides the operator through a wide variety of simplified menus.  Multiple POS interfaces are supported, including a Magdirect option offering a direct interface to the probes.